Wii Gottieb Pinball Classics is the ultimate pinball simulation game
that has been said to be arguably the greatest game of its kind of
all time by gamers all over the world.
The game allows you to enjoy many various pinball tables from the
comfort of your own home as you attempt to beat and set the highest
scores for each table.
The game features many different levels of difficulty and can be
played by many different age groups which can be set in the game
menus.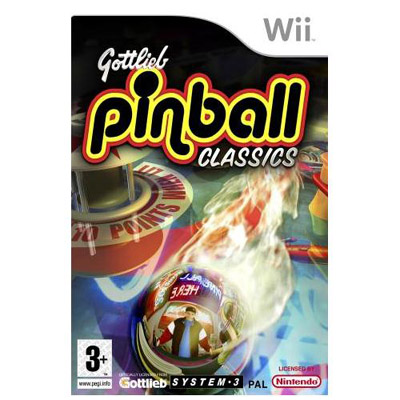 This game is simply fantastic and extremely good fun as it possesses
some of the best graphics you will ever see in a game of this type
which makes the whole experience that much more enjoyable.
When it comes to game play this is where this game excels away
from the rest as you will simply not be able to put it down and
due to this Games99 have given this game a rating of 9/10.
Official Gottieb Pinball Classics Website