Wii Monster 4X4 is the all new and extremely exciting monster
truck racing game that everyone has been talking about and it
has turned into one of the most highly anticipated video games
releases of the year so far.
The game thrusts players into the fast paced world of the
professional monster truck circuit where they will need to
compete against some of the hottest drivers in the sport on
their way to the coveted championship trophy.
Players will need to choose and upgrade their very own
monster truck and race countless levels in which they must
defeat their opponents and take the title from under their
noses.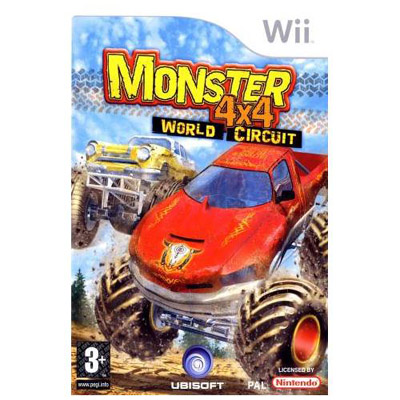 If you love monster trucks then we are sure you will
absolutely love this game as it features brilliant graphics
and exciting game play and is by far one of the best we have
ever seen from this genre.
The game is highly addictive and you will find that you will
be engrossed for hours on end once you begin and this is why
we here at Games99 have awarded this title a rating of 10/10.