Wii Need For Speed Undercover is arguably one of the most well
respected games of all time from one of the most successful
video games series ever to hit the gaming console.
This all new game once again thrusts players into the fast paced
and extremely exciting world of professional street racing and
gamers will need to be on the top of their game if they are to
take the title from the hands of the champion.
You will find countless new levels within the game which will
challenge you to the max and you will also see that this title
has more new cars to choose from than ever before.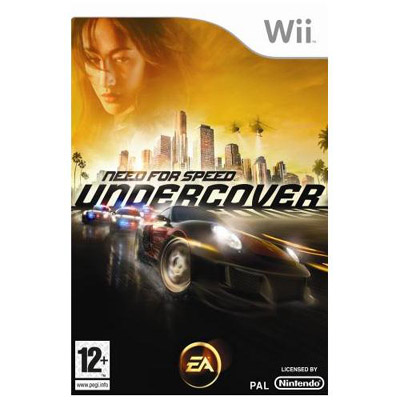 Graphically this game is simply a masterpiece to say the least
as it offers one of the most realistic racing experiences you
will ever find in any game from this genre.
It is also fantastic in the way of game play and will provide
many hours of endless fun that you will love and this fact earns
this title a rating of 10/10 from our team here at Games99.
Official Need For Speed Undercover Website