Wii LOZ Skyward Sword for the Nintendo Wii is one of the most
exciting video games we have seen over the past few years from
this series.
a series has been so successful over the years
that fans of this edition will be more than happy with the game
as it is by far the best so far in the series.
The game takes you once again on a magical adventure across many
magical lands as you attempt to lead your hero all the way to
ridding the land of the evil forces that are in control of it.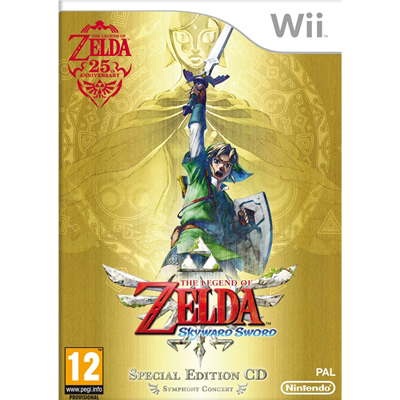 This all new edition of the game has some of the best graphical
content we have ever seen in a game from the series and this
only acts to make the gaming experience even more better than
it has ever been.
The game also has exceptional game play which will be sure to
have you glued to the screen for hours on end and this is the
reason that we here at Games99 have awarded this great game a
rating of 8/10.
You can find this games official website at :