The new Nintendo Wii Mario Kart game is one of the most exciting
video games releases of the year and has seen great success ever
since it was first released on the market.
The game once again thrusts you into the hectic racing world of
Mario and Luigi as they do their best to win the world racing
championship from Bowser and his minions.
This game is very exciting and gives the gamer an extreme
amount of fun for hours on end.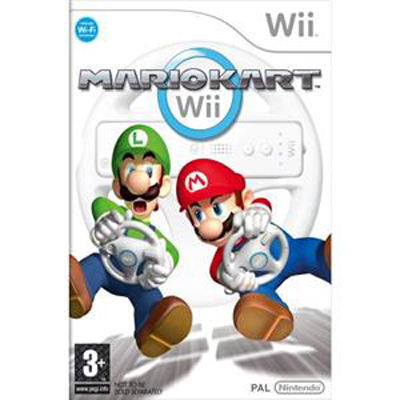 This game has come a long way since the first editions and now
the games graphical capabilities are some of the best we have
ever seen.
Where this game comes to life is in regards of game play as it
offers the gamer hours and hours of endless fun and enjoyment
as well as adrenaline pumping fun and action.
We here at Games99 are happy to award this excellent video
game title with a perfect 10/10 rating for both fun and
entertainment.
You can find this games official website at :