Wii Mario Strikers Football is the all new and extremely popular
football game from the team at Nintendo and has received many
rave reviews ever since it was first released.
The game sees all your favourite Super Mario Bros characters
thrown together in one of their wackiest adventures to date
as the attempt to find their feet in the world of professional
football.
Players will need to assemble their teams and challenge for the
title by over throwing the current champions who are of course
a team filled with Bowsers minions.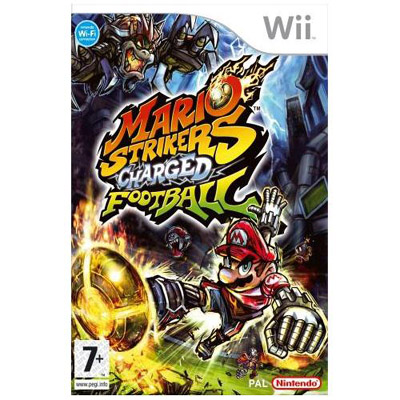 Although the graphics on this game are mainly animation based
they are incredibly detailed and free moving and due to this
the game is much better than any other game from Nintendo.
The game play again is great and thoroughly enjoyable in
every way and this is why our team at Games99 have awarded
this title with a rating of 8/10.
Official Mario Strikers Football Website