Wii Quantum of Solace sees the return of 007 in one of his most
challenging missions to date and this all new edition has been
hyped as probably the best of the bunch.
The team at Activision have done an incredible job bringing you
this game as it is completely captivating from start to finish
and offers much more than any other game from the series.
Players will need to guide 007 into many dangerous situation as
he searches for the answers to a global plot to take over the
world.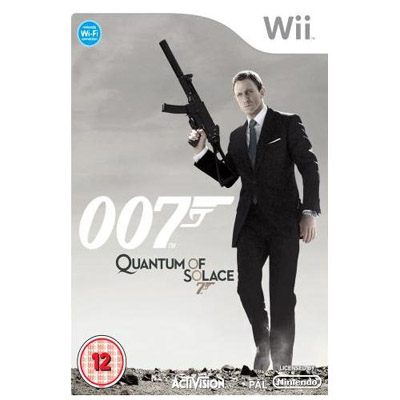 As you would expect from a game created by Activision this new
title has some of the most realistic graphics we have ever seen
and these graphics make the game come to life like never before.
We absolutely love this game as the game play is phenomenal to
say the least and hence the Games99 crew have awarded this game
a rating of 10/10.
Official Quantum of Solace Website