Wii Sega Superstar Tennis is the all new sports game from the team
at Sega and this game does not fail to impress in any way, shape
or form.
The team at Sega have created one of the most talked about tennis
games of all time as it features all of your favourite Sega
characters in one of the hottest releases of the summer.
Players will find great fun and entertainment in this game as
they fight it out on the court against some of the most skilled
tennis players from the Sega world.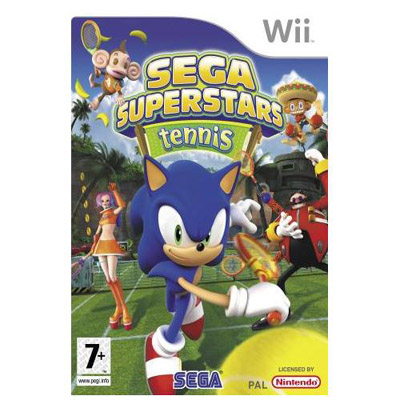 If you are a fan of sports or Sega games then this title will
be just up your street as it is completely enthralling from
start to finish and offers hours of satisfying entertainment.
Graphically it is superb and also in regards of game play
so we here at Games99 have no trouble whatsoever in awarding
this great game with a rating of 8/10.
Official Sega Superstar Tennis website