PS3 Assassins Creed 3 is one of the most talked about action video
games we have seen in recent years and this is down to its very
innovative concept and story line.
The game is set in a historical time where a group of hired
assassins rule the world and undertake many dangerous contracts
to take out targets all over the world.
Players must lead these elite assassins into many different
situations to take out your targets whilst ensuring that
you and your team manage to get out alive.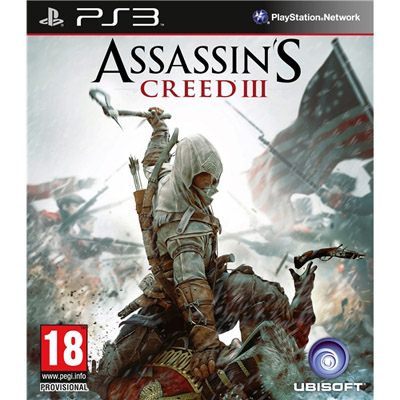 this game benefits considerably from the new graphics engine that
has been created by the team at Ubisoft as the visuals are now
out of this world to put it mildly.
The game play is again some of the best we have seen and we here
at Games99 after long deliberation have no alternative but to
award this game with a rating of 8/10.
Official Assassins Creed 3 Website