PS3 Prototype 2 is the second edition of the long awaited game
that has had the gaming world in a spin ever since the original
was released and has won many awards along the way.
This all new edition once again focuses on the life of Sgt
James Heller who has had his family killed by a viscous
attack from the shape shifters who you despise.
The game sees players taking on the challenge of leading Heller
into battle against the shape shifters as he searches for
revenge against the killers of his family.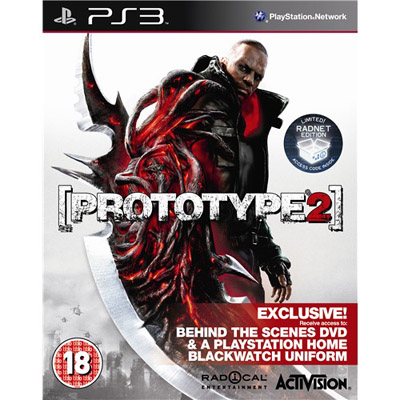 If you had the pleasure of playing the original game from the
series you would immediately notice that this new edition has
seen a huge revamp in both the graphics and game play dept as
both are now much more impressive.
Every aspect of this game is completely flawless and this is
the main reason we here at Games99 have awarded this title
with a perfect 10/10 rating.