PS3 Tomb Raider Trilogy sees three of the worlds most well known
and popular games become available in one unique and exciting
games release.
The team at Square CNIX have done a great job reinventing these
three great games for use in high definition so that gamers can
now enjoy these three wonderful games in a more eye pleasing
format.
Players will again be required to guide Lara Croft through
many dangerous environments such as under ground caverns and
mountain caves in search of ancient treasures.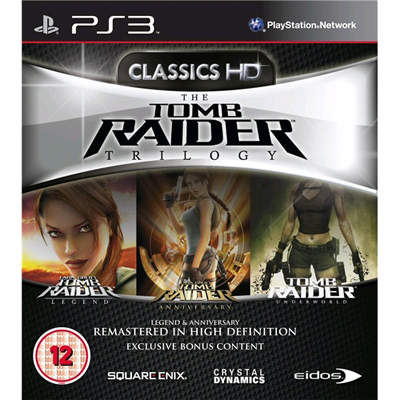 These three games have been improved so much since the original
games that it is like playing totally new games as the graphics
are now extremely high detailed and run flawlessly throughout
the game.
After many hours of playing all three of these games we here at
Games99 have been so impressed by them that we would like to
award this title with a rating of 9/10.
Official Tomb Raider Trilogy Website