PS3 Dot Game Heroes is the all new arcade puzzle based game from
Southpeak Games and the game itself has received many great
reviews from some of the gaming worlds most respected and
influential video games critics.
The game allows players to experience a wide variety of puzzle
games which will require then to use all their know how and
brain skills to complete and obtain the highest score possible
which may sound easy but you can take our word for it that it
is more challenging than you would ever believe.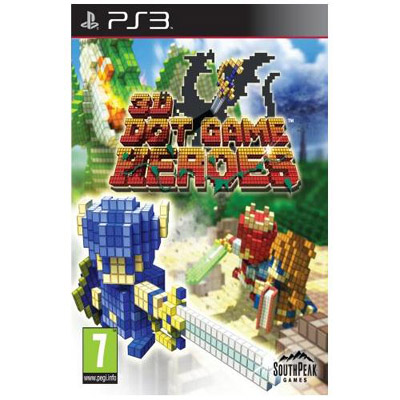 For those of you who are fans of this type of game we are sure
that you will find this game highly enjoyable and interesting
as it offers both great graphical and game play features that
put it in a class of its own.
After many hours of reviewing this title we here at Games99
have found it to be completely mesmerizing to say the least
and we absolutely love it and this is why we have awarded it
a rating of 8/10.
Official Dot Game Heroes Website