PS3 Pain is a very interesting video game that has caused some
deliberation among gaming critics all over the world as the
concept of the game is like nothing we have ever seen before.
The aim of pain is for players to cause as much pain and trouble
as they possibly can by using humans as cannon fodder to fire at
their opponents using a giant catapult.
As soon as you reach a high enough score you will find many
surprises such as exploding people and human darts so as you
can see this game can be highly entertaining to say the least.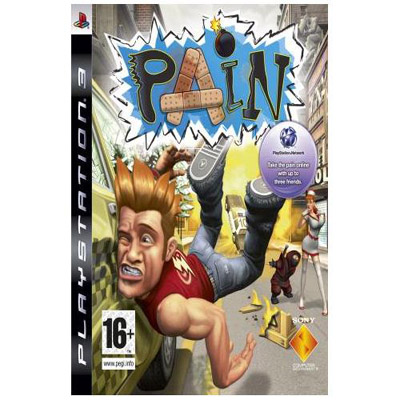 This revolutionary new game offers some of the most exciting
and fun graphics that you will find in a game of its kind
and this as well as the addictive game play makes this game
one of the best we have played.
We here at Games99 absolutely love this game so after long
deliberation we have finally decided to award this exceptional
game a rating of 8/10.