PS3 Gran Turismo 5 for the Playstation sees the fifth edition of this
world renowned series of games unleash a whole new array of fun and
excitement for gamers all over the world.
Within the game you will find a huge amount of race cars to use in
your race which can all be upgraded to suit every driver on the
circuit.
You will also find that there are now more race courses on offer
than every before and all this make this game so special that it
has become the must have game for every fan of the genre.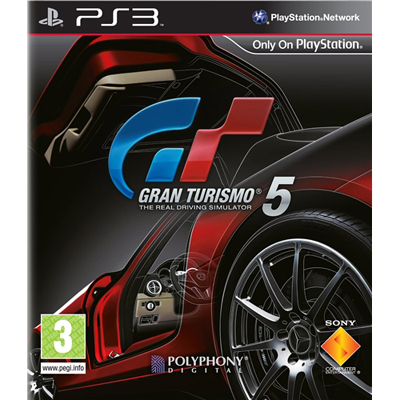 The graphics on this game are completely revolutionary and are
like nothing we have seen before and this makes the game so
much better than the previous editions.
We here at Games99 have played many hours on this game and
have found it to be simply captivating to say the least
and this is why we have given it a rating of 9/10.
Official Gran Turismo 5 Website