PS3 Test Drive Unlimited 2 is the second edition of one of the most
popular and successful video games series of all time and the team
at Atari have done a fantastic job with this top title.
The game is set in the fast paced and dangerous world of
professional street racing where gamers will be required to use all
their driving skills and racing know how to compete against the
best in the world.
Players will need to choose the car of their choice and then use it
to clear up the division by winning a large number of races and
taking home the championship title.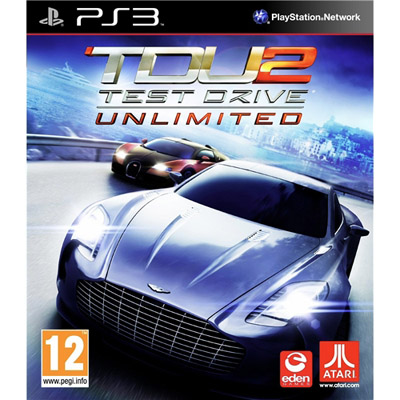 The team at Atari have really created a top game here as it is
absolutely perfect from start to finish and offers some of the
very best graphical content to be found in any game of its type.
The game play again is brilliant and extremely captivating to say
the least and after many hours of reviewing this great game the
Games99 team have decided to award it a rating of 10/10.
Official Test Drive Unlimited 2 Website