PS3 Tour De France 2012 is this years must have game from one
of the most successful and popular sports games series of all
time from the team at Focus Games.
Once again players will undertake one of the most challenging
sports in the world as they get on their bike and race across
stunning scenery of the French landscape.
Players will need to use all their skills to compete against
some of the very best riders in history and negotiate a host
of race levels where they will have to win to gain points
towards their title challenge.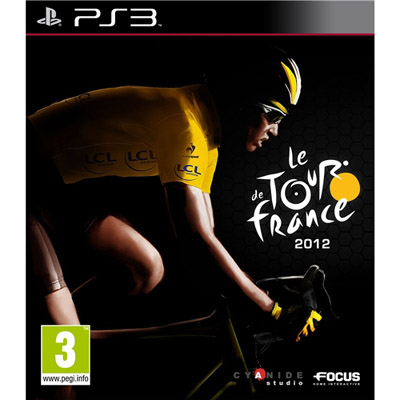 If you like a challenge then we are sure you will absolutely
love this game as it is very hard to get to grips with but once
you do it is highly addictive to say the least.
The graphics are great and so is the game play and we are sure
that gamers will absolutely love it and thus Games99 have
awarded this title a rating of 10/10.
Official Tour De France 2012 Website