PS3 Virtua Tennis 4 sees the return of one of the worlds premier
tennis video games which has been providing gamers with great
entertainment for many years.
This all new edition features many new characters to choose from
who are all currently on the world circuit as well as many
classic players such as Andre Agassi and Pete Sampras.
The game allows you to participate both in normal game mode as
well as online in many of the worlds leading tennis tournaments
where you will need to be at your very best if you are to be
successful and win the coveted title of world champion.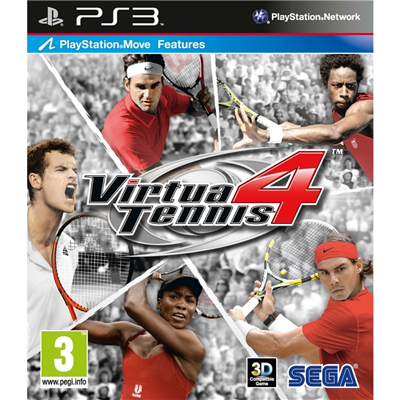 One of the most beneficial aspects which has changed in this new
game is the graphics as they have been improved to a much higher
level than ever before and this really shows within the game.
The game play is again superb and had us at Games99 engrossed
for hours on end and this is why we have given it a rating of
9/10.
You can find this games official website at :