PS3 Grand Slam Tennis 2 is by far one of the worlds most popular
and successful tennis games and has won many awards along the
way as well as the hearts of tennis fans across the world.
The hugely popular team at EA Sports have implemented many
new and exciting changes to this edition with each of them
adding so much more to go the overall performance and
enjoyment of the game.
The game allows players to compete in many competitions both
off and on line as well as offering many tutorials and the
facility to practice to your hearts content.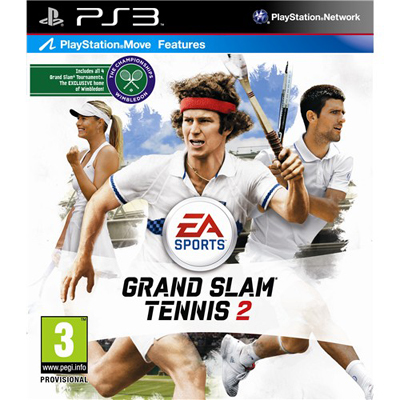 As you would expect from a game created by EA Sports the game
has some of the best graphical content of any tennis game we
have ever seen with the detail being remarkable.
The game play is also exceptional and for this reason our
team here at Games99 have no problem in happily awarding
this game a rating of 8/10.
Official Grand Slam Tennis 2 Website