PS3 Just Cause 2 from the team at SquareCNIX is the second edition
of one of the most popular games of the past couple of years and
this new addition to the series does not fail to impress in any
way, shape or form.
The game follows on from where the previous game left off as your
hero is once again in search of retribution for the slaying of his
family by the cities evil gangs.
You must lead your character into many dangerous situations as he
hunts down the men responsible so he can exact his revenge upon
them.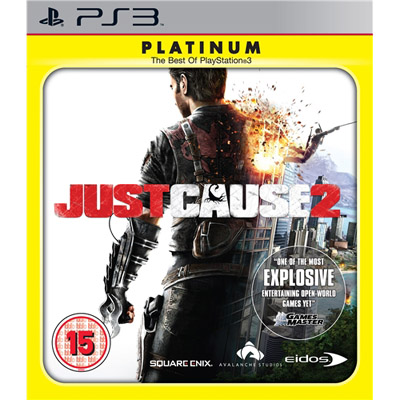 This game is completely marvellous from start to finish and
incorporates its graphics engine perfectly into the game
which allows for some truly remarkable fight scenes which really
do make the game much better than the first edition.
It is also very good in regards of game play as we spent many
hours playing the game and just could not put it down so we
at Games99 have decided to rate this game 10/10.