PS3 Resident Evil 6 is the sixth edition of one of the most terrifying
video games of all time from the critically acclaimed development
team at Capcom Games.
The game sees players thrust once again into a futuristic world where
a virus has made the dead come back to life as flesh eating zombies
who are hell bent of tearing the flesh from your bodies.
The game is set where it first began at the Umbrella Corps underground
headquarters and you must return there in search for the cure to the
virus so are you good enough to solve the riddles and save the world.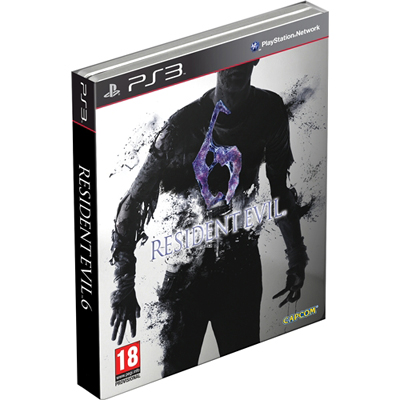 The game has incredible graphical content that advances the game
considerably when compared to previous editions and the pin point
graphics of this title really do make the game come to life in
front of your eyes.
We here at Games99 have had many hours of exciting fun playing this
title and this is why we have no trouble whatsoever awarding this
great game a rating of 8/10.
You can find this games official website at :