Xbox FIFA Street is the latest football game from the multi award
winning and iconic football series of games and oh boy does this
game manage to tick every box for gamers.
The game once again allows players to experience the cut and
thrust of professional street football as they will be able to
experience this at a wide variety of locations all over the
world.
Players will be required to learn and then show of a wide array
of skills and techniques on their way to becoming one of the
hottest football players in the world.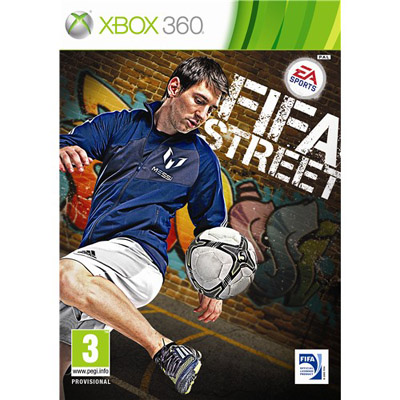 The game has excellent graphics as you would expect from a game
created by EA Sports and is incredibly smooth running and
enjoyable from start to finish.
Game play is where this game comes into its own as there is so
much to learn and participate in that it really is a bonanza
of fun and this is why Games99 have given it a rating of 9/10.