Xbox Gears of War 3 is the third edition of the shooter game that
changed the world and this all new version of the game is said to
be by far the best of all of the games from this series.
Once again you will find yourself leading a crack squadron of
elite soldiers against hordes of invading aliens whilst
attempting to keep as many of your team alive as possible.
The game is set across many mixed difficulty levels on alien
worlds which are littered with hazards and gamers will need to
be on the top of their game if they are to survive.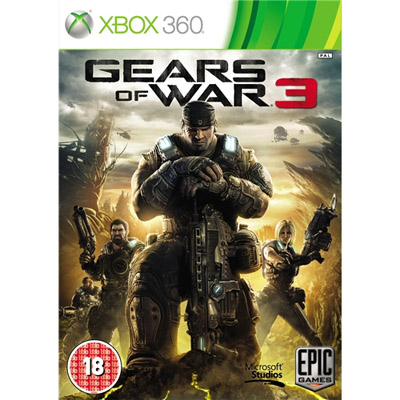 If you have played any of the previous Gears of War games you
will know that the graphics are always some of the best around
and this new edition does not fail to deliver in any way as
they are simply superb to say the very least.
Game play again is superb and arguably the best of the series as
we found it hard to put it down once we had started to play the
game and this fact earns this title a 10/10 rating from the
team here at Games99
Official Gears of War 3 Website