Xbox Halo 3 is the third edition of one of the most successful and
popular first person shooter based games in the gaming world which
has been critically acclaimed as one of the best ever by leading
games critics from all over the globe.
The game once again takes you on a dangerous journey into the future
where gamers must use all their skills to defeat the hordes of
blood thirsty aliens who are hell bent on your destructions.
Players will need to negotiate many visually stunning levels and
defeat countless enemies using the huge array of weaponry that
is at your disposal.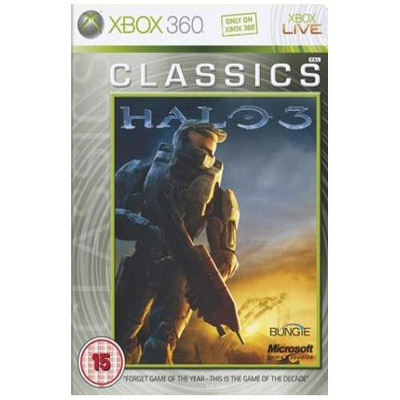 This game just oozes excitement and fun and is one of the most
entertaining games we have ever seen with pin point graphics
and exceptional game play.
We here at games99 have found this game to be simply superb
and great fun so after careful deliberation our team has
chosen to give this top game a rating of 9/10.