Xbox The Saboteur is one of the hottest games of the year and has
been critically acclaimed as arguably one of the best games of
all time.
Industry leading developers EA Games have done a fantastic job
creating this game which sees players thrust into a crazy
world of sabotage and treachery.
Players must guide their character through many dangerous
levels where he must find who is committing sabotage against
him and his forces which may sound easy enough but we can tell
you it is more challenging than you could imagine.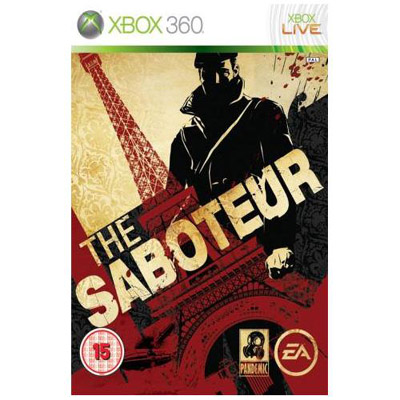 We have had the pleasure of playing this title for some time
now and during this time we have found it to be one of the
most addictive and entertaining games we have ever played.
The game makes use of its innovative graphics to perfection
and its ever enjoyable game play makes this one of the best
games we have ever seen and this is why Games99 have awarded
it a rating of 9/10.