The Xbox Ubisoft Triple Pack offers gamers the chance to enjoy
and experience three of the worlds most popular games of all
time from this highly regarded gaming developer.
The three games have seen wide success since they were first
released and they are now still as popular as ever with gamers
across the world.
The games that you will find in this multi pack are Outland,
From Dust and Beyond Good And Evil and if you are a fan of
arcade games and have never played these we are sure you are
in for a exciting treat.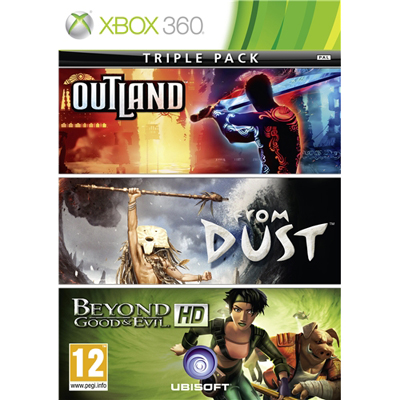 Each of these games is very good in regards of graphics
especially as they have undergone major improvements ever
since this release was announced.
Game play again is brilliant and we have had hours of
brilliant fun playing these games and this is why we
have awarded it a rating of 8/10.
Official Ubisoft Triple Pack Website