PC Worms World Party is a revolutionary new game from the
worms series of games and right from the off this great new
game does not fail to impress in any way, shape or form.
The game is set where players must lead their teams of
slimy worms across many different levels whilst keeping as
many of them alive as they possible can.
the levels are littered with hazards and dangers which you
will need to face with skill and determination if you are
to progress in the game.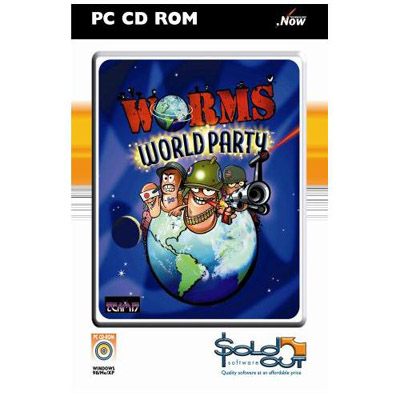 For those of you who have played the previous worms games
the all new graphics engine will be quite a surprise for
you as it greatly improves on previous editions which
makes the game so much better and more enjoyable.
The game play of the game is where it is at its best as
it is completely captivating to say the least and this
is the reason we here at Games99 have given it a rating
of 7/10.
Official Worms World Party Website
Sale

PS3 Start The Party is the ultimate arcade based game where you
and up to four friends can have many hours of fun and excitement
doing a wide variety of activities.
The game itself contains over twenty mini games for you to
enjoy which cover many different things and you may find that
one minute you are shooting arrows and next that you are
holding a paint brush it is that crazy.
The game is fully interactive and can be played by up to four
members of the family in one go using the playstation move
technology.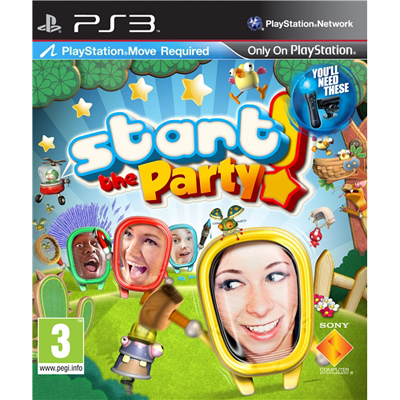 As there are so many games within this title having a great
graphical engine is a must and this game has exactly that as
the graphics run smoothly and flawlessly throughout the
game making it easier than ever to play.
Our dedicated team here at Games99 have enjoyed playing this
game so much that we feel we just have to give it a great
score rating of 8/10.
Official Start The Party Website
Sale

Wii Pac Man Party sees the return of one of the worlds most iconic
and successful arcade style games which has been entertaining
gamers for as long as we can remember.
The game once again takes you on a journey into the world of
the Pac Man where he and his friends are attempting to free
the land of the evil tyrant who has taken control of it.
The game requires players to use all their skills to guide
the Pac Man through many dangerous levels whilst ensuring
the survival and safety of his team.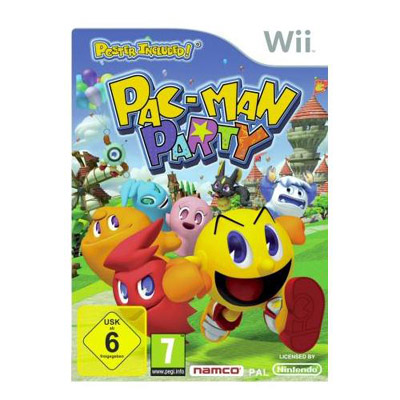 If you have ever played previous versions of this game then
you will immediately notice just how good this game is
when compared to previous editions as it is far the best
we have ever seen from this series.
The graphics have been much improved and this and the
extremely exciting and addictive game play is why we
at Games99 just had to award this game with a rating
of 9/10.
Official Pac Man Party Website
Sale